Review: One Direction's Made in the A.M.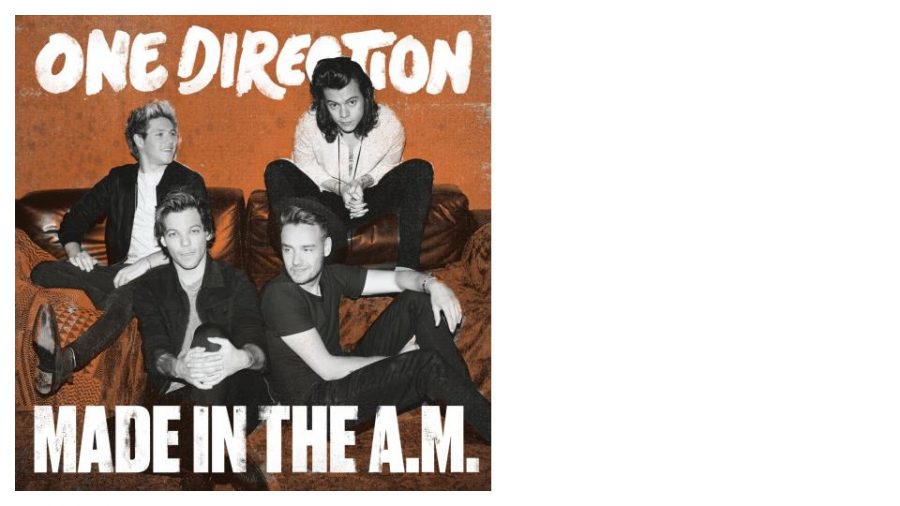 One Direction's best-selling album, Made In The A.M., has been listened to by millions. Many fans were skeptical about this album at first since this was their first album without ex-member Zayn. This was their 5th album, so fans were excited to see how much they have grown since their "What Makes You Beautiful" days.
My favorite song on the album is "Infinity." This song is a guitar pop ballad that a lot of people enjoy. This song is about a broken heart and many fans speculate that this is a reference to ex-member Zayn leaving the band. A line that stuck out to me was "How many nights does it take the count the stars? That's the time it would take to fix my heart." This line really stood out to me because of their growth in lyrics and maturity since their X Factor days.
Another song that really stood out to me was "Walking In The Wind." This song is about band member Harry and Zayn's phone call as Zayn was telling Harry he is leaving the band. "A week ago you said to me 'Do you believe I'll never be too far?'." I love this lyric as it really shows a peek into their final goodbye. This song is a fan favorite off of the album.
I decided to review this album, because I tend to find that many people from LVA listen to One Direction and/or Harry Styles. I personally really loved this album and will be listening to it again. All songs off of the album are so good I get the hype of One Direction. They have matured so much since 2010, and I think people should look into listening to them.