After LVA: An Interview with Marlen Maya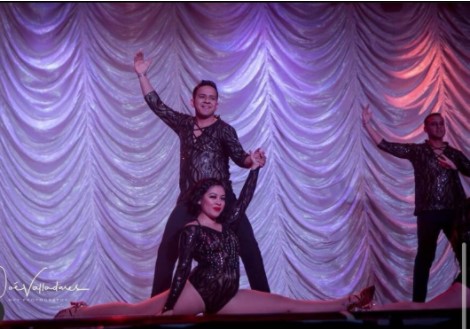 "After graduating, LVA opened so many doors for me." Marlen Maya, a 2015 alumni dance major from Las Vegas Academy, speaks on her life after graduation. 
Ms. Maya has accomplished many great things after her four years here at LVA, including dancing for prominent Latin artists and appearing in music videos, including "Loco Contigo" by Latin artist J Balvin.
"I also joined a dance team where it has allowed me to travel, choreograph, and dance as a career." Ms. Maya explains that the many opportunities and experiences that LVA has provided her got her ready for her career as a dancer and choreographer doing what she loves. Performance skills, technique, and choreography are part of the rigorous dance curriculum at LVA. 
"I do miss my high school years because I was free. I didn't  have as many 'real world'  responsibilities, and I could enjoy life." Ms. Maya now has a family of her own with her husband and child and still manages to balance the life of a dance career.