Female Icons: Their impacts in the Industry
Janet Jackson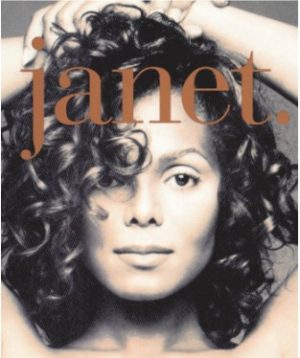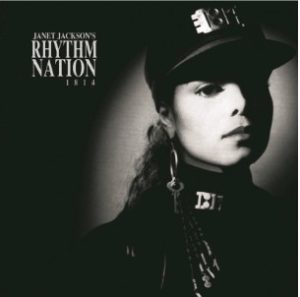 Janet Jackson has acted as the blueprint for other women artists. Her dance style, music, and performance have inspired many other female artists of today. Jackson has had the most impactful choreography such as her choreo from; If, That's the Way Love Goes, What have you done for me Lately, Nasty, All For You, Pleasure Principle, and many more. On top of that, she was one of the first artists to make music videos trendy. She made her music videos an event, next to her brother, Michael Jackson. Many of her videos have made an impact on the dance community and other huge female artists. This stems from her Control album to Rhythm Nation. Jackson empowers women in and outside of Music. At a time when racial boundaries in the music industry had set limitations, Jackson has helped push Black artistry into the American and International mainstream. Over her 40-year-long career, she still continues to be an Icon. Her music, fashion, and choreography inspire many people to embrace themselves. She moves with the time, but she continues to use her own style and inspire people across the world. 
Naomi Campbell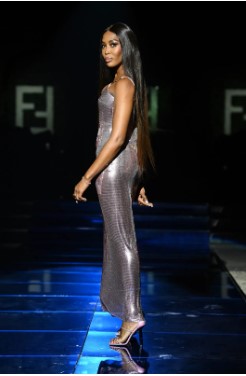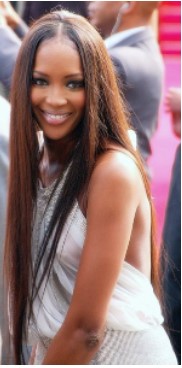 Photo credits: Top: https://commons.wikimedia.org/wiki/File:Naomi_Campbell_Versace_Show_25_September_2021.jpg. Bottom: https://commons.wikimedia.org/wiki/File:Naomi_Campbell_Cannes_cropped.jpg
Naomi Campbell began her modeling career at the age of 15. At this time Campbell became the first Black woman to appear on the cover of French Vogue and the first Black woman to appear on the cover of Time. She has broken barriers for racial diversities in fashion. Campbell has been an icon for modeling and fashion for many up-and-coming designers and models since the 90s era. Her influence on cultural representation within these industries has opened doors for other Black women entering the world of modeling and fashion. Her impact in these industries has made her a pioneer for Black models. An example of this is when Campbell first walked the Victoria's Secret Fashion Show, this created a strong drive for representation of Black models. 
The fashion industry is greatly influenced by Campbell's presence. When wearing designer clothing, she is making the pieces relevant and impactful. Campbell's exposure and appearances in forms of the media have influenced the world and how things are represented in a more diverse glass. Campbell has many marks on the world and she has inspired more than a handful of models and designers around the world.
Whitney Huston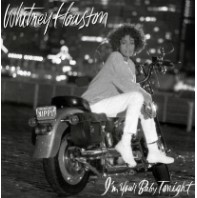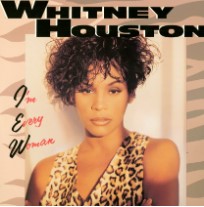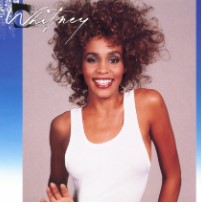 Whitney Huston has inspired many Pop leaders of today such as Beyonce, Mariah Carey, Brandy, Lady Gaga and Jennifer Hudson. Those women have all claimed that Huston had a strong influence on their careers. Huston was an amazing vocalist with hits such as; I Have Nothing, I Will Always Love You, Saving All My Love You, I Wanna Dance With Somebody, How Will I Know. Huston possessed one of the most gorgeous, best-developed heard voices outside of opera. Although Huston was no stranger to delivering, she had great versatility, such as slow, fast, or softer approaches in her music. Huston has helped other Black artists find a reception in the pop area. Huston's second studio album Huston in 1987 sold approximately 22 million copies. With four more number one hit songs, Huston has seven constructive hit songs, more than any other artist in history. One of Houston's greatest moments is singing the Star-Spangled Banner in 1991. It is known as one of the greatest in NFL history. Huston's first role was in The Bodyguard, released in 1992. This film became the highest-grossing motion picture of that year and the soundtrack became the best-selling soundtrack of all time. Its leading single became the best-selling female single of all time with sales of over 20 million copies to date. Huston became the most awarded solo female artist in history in 1993 and 1994. As she has sold over 200  million records, she will be remembered for being a major trailblazer for women of color and women in general in the music industry. She popularized music genres and stylistic singing to people of all colors. She is a record-breaker and a game-changer who inspired everyone.
Lil Kim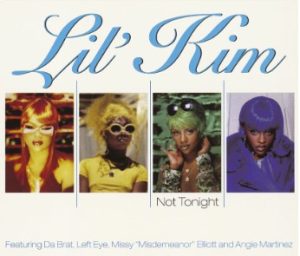 Lil Kim created the blueprint for women in hip-hop, along with femininity in female Rap. In a male-dominated field, Lil Kim gave us risky lyrics and high-end fashion that became a popular aesthetic that is still relevant in today's culture. Kim is a feminist movement in hip hop and rap. Embracing her sexuality, not only did Kim go bead to head with male rappers, her unique impact on culture continues to influence and empower other female MCs. She paved a way for a whole generation through her femininity and fierce flow. Lil Kim created the blueprint for female rap including Doja Cat, Nicki Minaj, Cardi B, Megan The Stallion, and many others. She did not only influence Rap in the industry, but she influenced the industry by incorporating the fashion world into Rap. Kim broke down barriers for female rappers to openly embrace their sexuality in their music.
Missy Elliot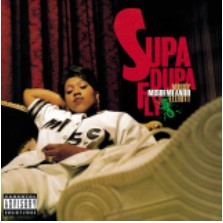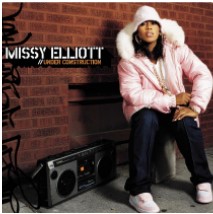 Grammy-award singer, rapper, writer, and producer Missy Elliot achieved huge success in the 90s and 2000s with her visuals and unique style. She was able to create many pop culture moments in the music, fashion, and dance industry. Elliot's hit song, Supa Dupa Fly earned her a nomination for Best Rap Video at the 1997 MTV music awards. It was the highest debut for a female rapper at the time. She produced hit songs for Whitney Huston, Mariah Carey, Total, Destiny's Child, 702, Mel B, Aaliyah, and many more. Missy became known for her body-positive lyrics, lyrical wordplay, music videos, and animated personality. Elliot heavily contributed to the era of afro-futurist videos with the help of Hype Williams. She has one of the most iconic music video collections ever. She was aware that she didn't fit the music industry's beauty standards and she used that to empower herself and other women for being exactly who she was. In the 2000s she continued to pen hit songs for artists such as Tweet, Mya, Ciara, Christina Aguilera, Beyonce, Monica, Keyshia Cole, Fantasia, etc. Her fifth album, This Is Not A Test, made her the only female rapper to have six of her albums certified platinum. Elliot led hip-hop album sales in the late 90s and 2000s and has continued to make a huge impact in pop culture and music videos.
Aaliyah Dana Haughton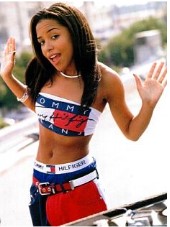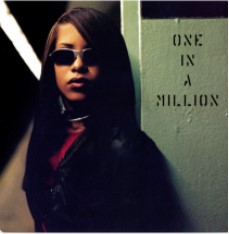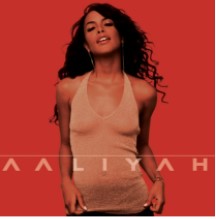 Photo Credit (top): Kevin. Flickr. https://www.flickr.com/photos/believekevin/3425745332.
Aaliyah Dana Haughton (she is known mononymously as Aaliyah), a superstar in her own right, was on the cusp of becoming the act of the entertainment industry through her music, films, fashion, and look. Although her life ended so abruptly at the age of 22, over the last 20 years her impact has been undeniable from her music to her music videos, her fashion sense to her hair, her sweet vibe to her ability to be looked at as a full-on entertainer and good person. Her music video concepts are still sought after and used by today's standards. Aaliyah's fashion evolution was off the charts; from street-baggy clothes to edgy feminine, sleek outfits. Her style is the pinnacle of the popular y2k fashion trend that never seems to go away. She helped mold the women's fashion line for Tommy Hilfiger which is still iconic to this day. Her incredible makeup looks with help from Eric Pharell always made a lasting impression. Her 3 albums are not only an evolution but a blueprint that many have followed and studied.
Beyonce Knowles Carter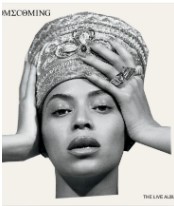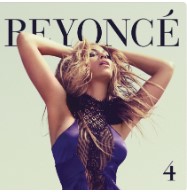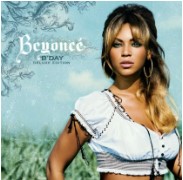 Beyonce Knowles Carter (she is known mononymously as Beyonce) is one of those names that doesn't require any context. Beyonce's massive influence over the music industry and pop culture almost go without saying. She is always taking steps at the right moments. Beyonce has had a career for well over 20 years. She is a star-rated vocalist who used to be in one of the biggest girl groups of all time, Destiny's Child. She went on to have her own solo career. Her first solo debut sold over 11 million copies along with Beyonce earning five grammy awards. She flourished as a solo artist and has continued to release successful albums. At the 2018 Coachella, Beyonce pretty much broke the internet. She was the first black woman to headline the music festival Coachella. Her performance was the most streamed Coachella video on Youtube ever. She released her concert documentary which went on to win a Grammy for best music film. We can't forget some of the other films she was in such as Cadillac Records, Austin Powers, Lion King, Dreamgirls… On top of this Queen Bey has won 24 Grammys and has blessed the earth with many works of art. She has many other viral moments where she broke the internet such as her pregnancy reveal, 2013 and 2016 super bowl, surprise album releases, and many more. It's been five years since she released a solo album but she continues to rack up awards using her voice to fight for social justice and gender inequality.
Brandy Norwood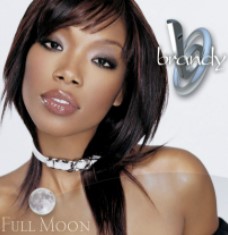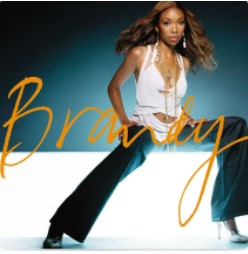 Brandy Norwood is a Grammy-nominated singer, songwriter, producer, and actress. With seven studio albums, seven top ten hits, and four top ten albums, the Grammy-nominated singer has sold more than 40 million records worldwide. As an actress, she got her starring role on the ABC sitcom Thea, before landing the leading role on Moesha. Not long after that, she iconically starred as Cinderella alongside Whitney Huston. Norwood is proof of the power of representation. Her very existence in pop culture made black girls feel empowered. Her on-screen mom Sheryl Lee Ralph said, "When I first saw her in all braided glory, I felt as if everything I had gone through as a black female entertainer had been worth it." It's one thing to be a singer who does some movies with guest appearances on tv here and there, but it's a completely different story to be both a full-time singer and actress. Norwood released Never say Never, one of her most successful albums while balancing the chaotic work schedule of shooting films. With every album, Norwood has sat out to push herself to new levels vocally and artistically. Through her work, Norwood has inspired many artists such as Rihanna, Kehlani, Ariana Grande, Normani, Solange, Miguel, and the list goes on. Norwood has worked with many new artists such as Frank Ocean, Jhene Aiko, Anderson Paak, Lil Keed, Jessie J, and Ro James. This collective mix highlights her openness to new talent. Norwood's consistent willingness to take risks and experience new projects has been very impactful in R&B.
Chaka Khan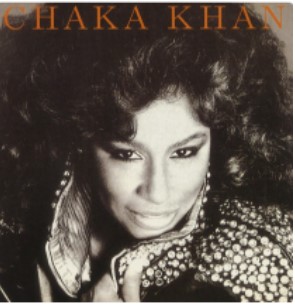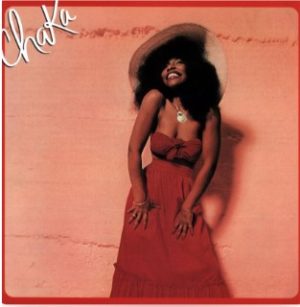 Chaka Khan is known for her powerhouse voice and stage presence, her huge curly hair. In the early 1970s, Khan joined the band Rufus, when the world got to hear Khan's powerhouse vocals. The group released its debut album in 1973, with hits such as Feel Good and Whoever's Thrilling You. In 1974, the band released their second album, Rags to Rufus, which sold over a million copies from their hit Tell Me Something Good and scored a Grammy for Best R&B Vocal Performance by a Duo, Group or Chorus. Rufus, which was renamed Rufus & Chaka Khan continued to have number one songs such as Once You Get Started; Sweet Thing; Hollywood; Do You Love What You Feel; and Ain't Nobody. In 1978, Khan finally came out as a solo artist. She released Chaka, which hit number 1 on the R&B charts for her empowering anthem "I'm Every Woman". On her second solo album, Naughty (1980) she offered popular singles like Clouds and Hot Butterfly. She made a household name for herself in the R&B funk genre. Following up, in the year 1983, she won two Grammys as a solo artist and as a member of Rufus. She released popular songs such as I Feel For You; The Woman I am; What's Going On. Khan's career has spanned decades in which she has influenced countless artists. In the course of her stellar musician career, Khan has won ten Grammys and was inducted into the Rock and Roll Hall of Fame in 2011. Chaka Khan has created a blueprint for herself over the years up to being named the Queen of R&B funk.
TLC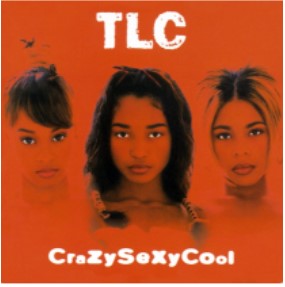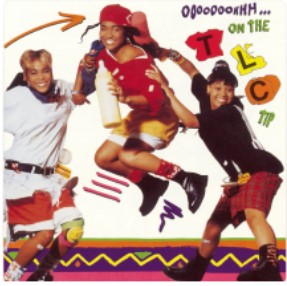 Tboz, Left Eye, and Chili (TLC) is the best-selling girl group in the world with over 85 million records. The group was very successful in the 90s, scoring nine top-ten hits on the Billboard Hot 100. This included four number-one singles including Creep, Waterfalls, No Scrubs, and Unpretty. TLC's CrazySexyCool album still remains the only album by a female group to receive a diamond certification. This group is also the first R&B group in history to receive a Million certification from the Recording Industry Association of Japan for their hit album FanMail. Having sold over 65 million records worldwide. Not only was this group selling millions of records but their iconic style also had a huge impact on the entertainment industry.TLC inspired a whole generation of hip hop styles with their signature looks like baggy pants, overalls, crop tops, and logal print outfits. TLC's debut album scored three chart-topping hits including;  Ain't Too Proud to Beg, Baby Baby Baby, and What About Your Friends. With each video being filled with their bright, bold, and colorful style, fans quickly embraced their energetic and unapologetically tomboy look. Aside from the music and their unique style, TLC will always be remembered for their empowering lyrics and encouraging women to own their sexuality while affirming self-love. They were outspoken and not shy about challenging mainstream ideas. They paved the way for many of the mainstream artists today.