Comment Wednesday: Is the Earth Flat?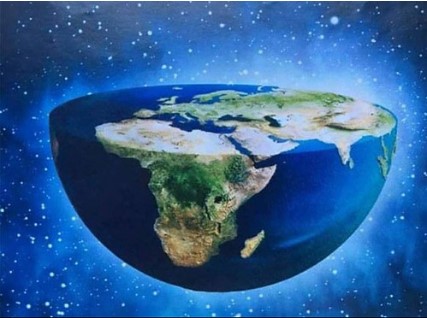 A topic that many people debate is whether the Earth flat.
While there is a lot of proof that the Earth is not flat, the idea of a "flat Earth" has nothing to do with evidence at all. Not everyone who is a "flat Earther" has the same vision of what the Earth looks like in their head. Some people believe it is in a disk shape.
Whether science proves it or not, I believe it could be something people debate about forever. What's your opinion?