Day in the life of a Dance Major
Isis Deloatche was interviewed and asked what her daily routine looks like, so students in different majors could see what a dance major goes through. Deloatche went through her day with different schedules, starting with the morning routine for both days.
Deloatche's morning routine starts off with her waking up at 5 am, packing her dance clothes in her bag, eating breakfast, and finally getting dropped off at LVA. Delotache then explained her class schedule and how it's constructed; she said, "On even days, I have two days classes, so I do go to school with my dance clothes on because I have half of my dance classes on that day. And I also pack for my other dance class which is after lunch, which is my block class. On odd days, I don't have many classes, so I only have one dance class which I just pack for one thing."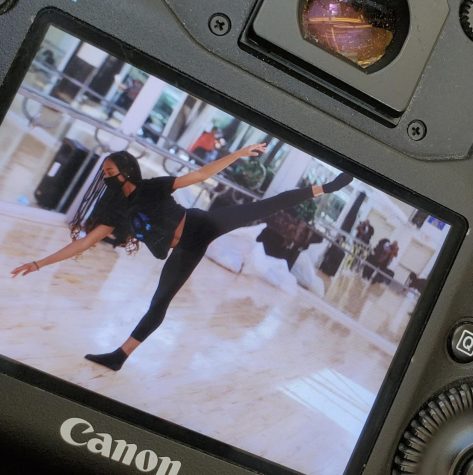 Deloatche then described her academic schedule. "I have,  history with Ms. Post, I have algebra with Mr. Fagone, Intermediate Modern with Disa, then my block class with Mr. Walker, then I have chemistry with Ms. Jensen, and then English with Ms. Moosebrugger." When asked about her after-school routine, she replied with, "I have dance after school on Wednesdays to Fridays, so I usually pack my bag in the morning for after school dance." 
"I do get overwhelmed sometimes, because of my work plus dance, especially because I don't have much time to complete my homework as well. So I usually take a day off and gather myself together, or I would use a day to catch up on work, or even do work that's not due until later so that I can catch up on everything I need." Lastly, Deloatche was asked whether or not dance takes time away from her school work, and Deloatche responded, "Sometimes, but I definitely can maintain it better than I did last year, I learned to cope with it and I learned how to be able to fit in some work time!" 
Not all dance majors have jam-packed schedules but this is a bit of insight into what a dance major's schedule looks like, how they go throughout their day, what they need to bring for school, when their day begins and ends, and how they manage school work.