Shadow and Bone: Books vs. Show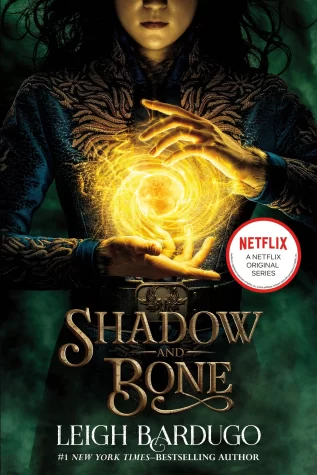 Shadow and Bone is a book series written by Leigh Bardugo and a story that has a screen adaptation from Netflix. This article compares the books to the show and talks about the similarities and differences between the two. Warning, spoilers ahead. 
Let's start with the back cover summary of the book, "Orphaned and expendable, Alina Starkov is a soldier who knows she may not survive her first trek across the Shadow Fold – a swath of unnatural darkness crawling with monsters. But when her regiment is attacked, Alina unleashes dormant magic, not even she knew she possessed. Now Alina will enter a lavish world of royalty and intrigue, as she trains with the Grisha – her country's magical military elite – and falls under the spell of their notorious leader, the Darkling. He believes Alina can summon a force capable of destroying the Shadow Fold and reuniting their war-ravaged country, but only if she can master her untamed gift. As the threat to the kingdom mounts and Alina unlocks the secrets of her past, she will make a dangerous discovery that could threaten all she loves and the very future of a nation." 
In the show, Netflix follows the first book storyline almost exactly. They do, however, intertwine a new storyline from characters in a duology, Six of Crows, set in the same universe. They kept the first book storyline accurate and only changed one noticeable thing: a name reveal. Spoiler warning! In the book, the Shadow Summoner, or Darkling as he is called, does not reveal his true name until the final book in the trilogy. In the show, however, it is revealed way earlier, back when Alina first meets the Darkling. 
Now for the best part, endings. Obviously, there will be spoilers ahead. The book ends with Alina fighting and escaping the Darkling, assuming he is dead. The show also shows the fight but it also sets up the Six of Crows storyline for the next season. However, they might not use the Six of Crows storyline because the timelines would overlap. In the next season, releasing March 16, it looks like it will be following the second and possibly third book. Overall, it seems Netflix did a good job adapting the story from paper to screen.