See the collection here: Individual Products & Looks 
Christian Dior's curated Fall 2023 Collection is quite underwhelming to say the least. One would expect a luxury fashion house to present more out of a new season collection, and go further to pay homage to a land with such rich culture and clothing.
"Celebrating the powerful ties between Dior and India, Maria Grazia Chiuri's Fall 2023 collection is unveiled in a series of mesmerizing looks that exalt the savoir-faire and splendors of this wonderful destination. In a striking color palette, punctuated by hypnotic motifs, the silhouettes combine the shimmering allure of Indian style with the essence of Parisian couture. An enchanting creative odyssey," said Dior.
Story continues below advertisement
The cornerstone of this collection is the toile de jouy, a type of French floral motif that shows a repeating pastoral scene. With the motif changed to include flora and fauna representative of India, does it live up to Dior's stated goal of creating pieces that unite Dior and India, or are they simply taking the easy road?
Throughout the collection Dior does keep the toile de jouy as a repeating motif across several pieces.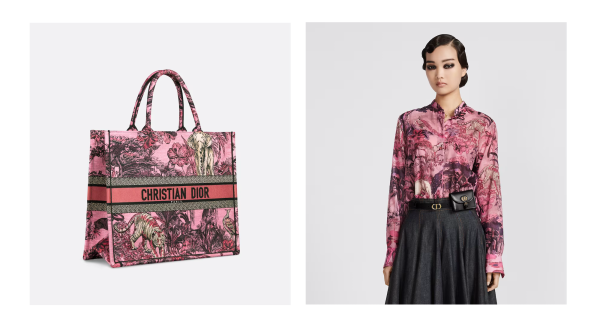 These patterns, though seemingly attractive at first, use motifs that stem from ideas rooted in exoticism and orientalism. Tigers and elephants, jungles and flowers, ordinarily are harmless; however, Dior's intentions and thought process come to question with an Indian-fusion themed collection. 
No traditional Indian patterns or motifs are used in the collection. The company says the purpose of the collection is to bring together Dior and India's allure, but there is very little uniquely India about the collection apart from the brightly colored garments. In fact, only the tigers and elephants in the same scene illustrate such a setting. However, is that due to "India" or due to Western (Orientalist) views of India such as Rudyard Kipling's The Jungle Book (1894) or the board game Jumanji? 
While tigers, jungles, elephants, and Asiatic flowers are harmless depictions on their own, the claim that this collection represents India and Dior, shows lack of tact. This collection really does seem 80% elevated-Parisian-ready-to-wear and 20% this specific toile de jouy plastered on various garments. While some may say it is not culturally appropriative, the 2023 Women's Fall Collection is certainly lacking in taste and commitment with the initial idea. The biggest showcase of India is the Pre-Fall Show held in Mumbai. It would've been better to mention the homage to India as an anecdote on the individual items' pages rather than claim the entire curated collection reflects this.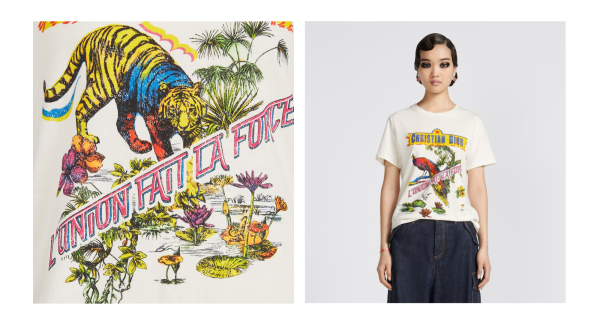 Luxury fashion is unique. There is often a prestige in being part of the exclusive group that is able to wear more expensive garments; however, the luxury and opulence is lost with a lack of creativity. T-Shirts plastered with the same pastoral motifs, and even basic ready to wear products with simply the Christian Dior logo are included in the collection. This is a basic and rather boring direction. This collection seems like products held in the back of the warehouse being paired up with the new Maria Grazia Chiuri prints.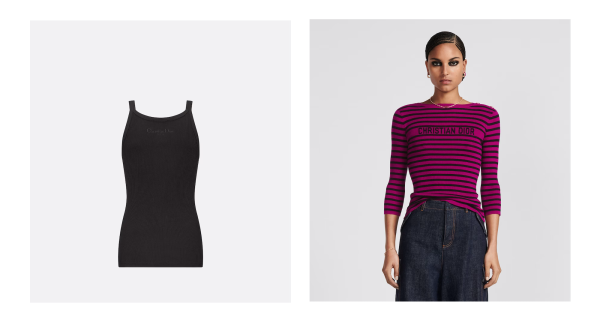 Dior staples are also included in this collection. The Dior Saddlebag, Lady Dior, and Miss Caro Bags are all featured in this collection along with this summer collection's new unveiled ready-to-wear bag, the Toujours. These are not bad products in any way. Luxury bags are quite coveted, but it feels redundant and lacking to not see more new products from Chiuri.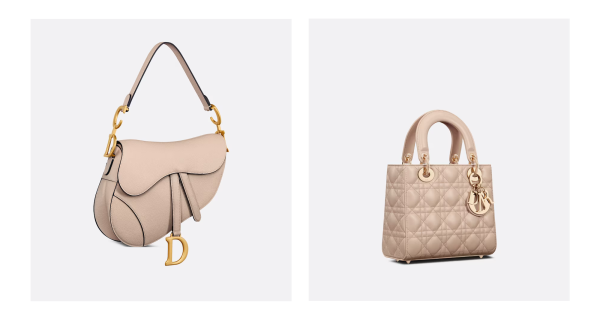 The accessories in the collection are somewhat redeeming, due to the fact they're accessories rather than completely independent items of clothing. The Dior J'Adior do fit in somewhat due to their bright colors, and the Toile de Jouy Voyage scarfs are clearly meant to complement other items with the toile de jouy motifs. The collection also introduces matching slides to complete a whole toile de jouy outfit. Other accessories are the classic jewelry with the letters C & D for Christian Dior and various glasses previously seen from Dior.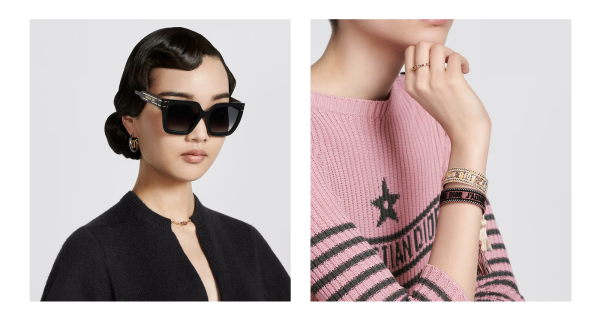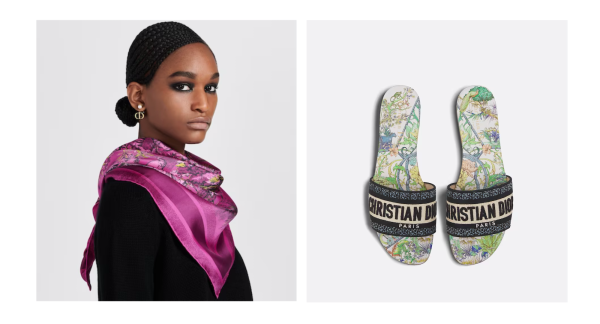 All in all, Dior's Fall 2023 Collection is quite underwhelming. Even for ready-to-wear, the collection barely finds an identity as its own with the India-inspired pastoral patterns across a few new garments, the same mentioned motifs recolored on various book totes, questionably season appropriate items (i.e. bikinis), non-creative basic ready-to-wear garments, and lots of returns from already seen items. Nothing about the collection really shows the obvious change from summer to fall, especially as heavily patterned bright fabrics are associated with spring and summer. The homage to India and its relationship to Dior was not taken far enough; it was incredibly limiting and could easily be marketed as something else. For a collection meant to celebrate "the powerful ties between Dior and India," there is a lack of soul and dedication to the respective culture. Some parts of the collection were cohesive, such as those with the toile de jouy motif or the Check'n'Dior garments, but all together, the collection feels more frankensteined and patched together than a true curated seasonal collection.