Every year new changes to classes and curricula are expected. This year, LVA gets to be a part of the secondary wave of schools piloting the new College Board class, Advanced Placement African American Studies (AP AAS). 
For more than ten years, the AP AAS program has been in development. Leading authorities in the field, such as Evelyn Brooks Higginbotham, Robert J. Patterson, and Henry Louis Gates Jr., alongside hundreds of other professors, were consulted in the curation of content for the course. 
The pilot class will be taught by Mr. Shea Dokken, who had been preparing quite a while for the offering of the class. Dokken also teaches various socioeconomic studies classes such as: AP Government, AP Economics, U.S. Government H, and Economics H.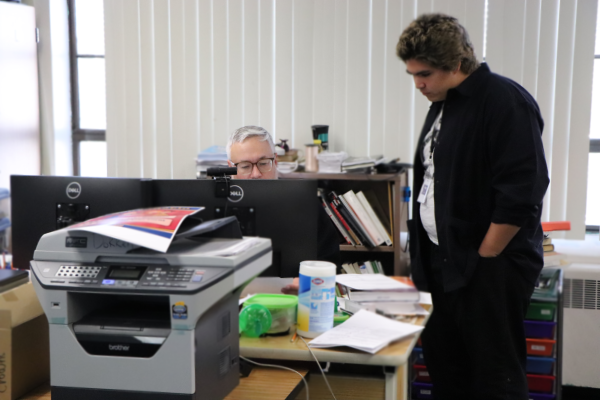 When asked about the framework of this pilot course, Dokken replied, "There is a framework. It has a bunch of required documents, it has topics and learning objectives, and what they call essential knowledge. The essential knowledge is all the things that you could be tested on… but then how you teach the documents is kind of up to the teacher… the teacher and the students, they're limited by the resources and the essential knowledge that they're expected to use. How you get to that understanding is left up to that teacher."
Pilot courses come with a degree of volatility and uncertainty. Senior video production major, Arykah Melton expresses her concerns, "They advertised it (AP African American Studies) as a pilot program. It's like, 'I don't know if it's going to work and it might not even work out for you.' So you were unsure about everything going into it," Melton said.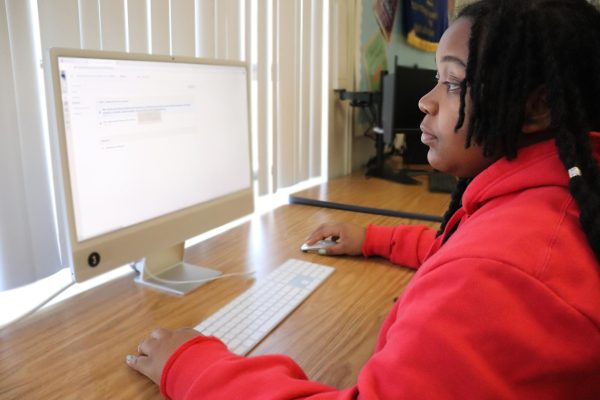 All classes have their own issues, but of course new classes come with even more sets of concerns from incoming students. Aside from the concern of colleges accepting the credits this year, there was also a social concern. 
"Yeah, I definitely was worried about who was going to be teaching the class. I can count on my hand how many Black teachers there are here at LVA," said senior vocal major, Lea Dow.
"I think I expected a teacher that looked like me, that wasn't a need, but it was definitely a want," said Melton. 
"I was worried about who was going to be taking the class. There's a very small black population at LVA in general and so I was worried about being the only Black person in the class," said senior vocal major Marley Chambers, "I was worried that it was going to be a majority white class and then I would be the only person there speaking about my lived experiences."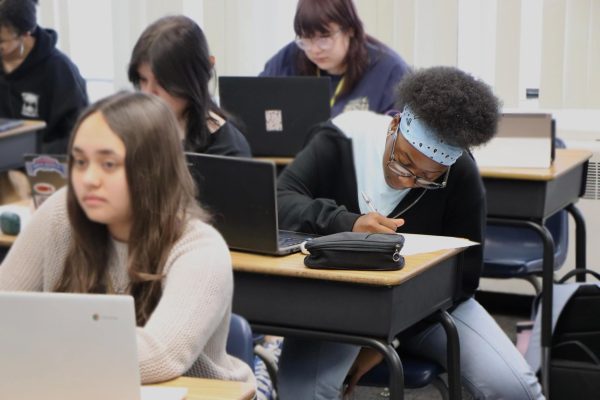 Representation was definitely a concern from LVA's Black student body. Whether or not they would be able to talk about their own experiences and relate to their classmates was a big concern. However, nearly two months into the 2024 school year, the students in African American Studies reflect on their initial worries.
"But it hasn't been like that at all, which is nice," continued Chambers. 
"I think that Mr. Dokken does a really good job at listening to our experiences and trying to just educate himself and educate us at the same time," said Melton.
"Dokken's actually doing really good. He has no filter and I love it because he'll just be very blunt with the question," said Dow, "I know that whatever teachers they (CollegeBoard) choose to lead the pilot program, they're probably very concerned about filtering what they have to say or not saying certain things because of how it will look on their end, but Dokken is very clear and straight to the point."
Representation is important and doubts are to be expected. However, reception of Dokken 's teachings of the class has been quite positive. Locally the reception has been positive but the introduction of an African-diaspora-focused-class has come with its own share of controversy. 
The state of Florida has been quite vocal about their views on the introduction of the new College Board class. 
According to the "Tampa Bay Times", Florida has rejected the new AP African American Studies class due to mentions of concepts like reparations, of  "queer theory", and movements like Black Lives Matter. Florida's Department of Education objected to discussion of the Trans-Atlantic-Slave-Trade and of Europeans' benefit from the trading of enslaved peoples, saying it could "lead to a viewpoint of an 'oppressor vs. oppressed' based solely on race or ethnicity."
When asked about Florida's response, Dokken said, "If we needed proof that we needed this class, that's it… What it's (AP African American Studies) trying to do is take the non-dominant voices that are ignored, consciously for political and power reasons, and put them front and center. The idea that this somehow harms somebody is ridiculous."
Dokken continued, "If we're looking at the voices of freedom and we want to talk about Thomas Jefferson and the Declaration of Independence, and we made the choice that, that concept and that idea is important, then we should also be looking at other voices that also talk about freedom that aren't just Thomas Jefferson. We should look at W. E. B DuBois. We should look at Carter Woods and we should look at Shirley Chisholm, we should look at Barbara Jordan, these are the people who talk about that same concept."
A diaspora-centric class is certainly new, but for our student body the course is welcomed. Despite the controversy received globally, and some reservations, our students still hold a level of excitement:
"I don't know our school doesn't really seem to push forth that kind of, I know we have BSU (Black Student Union) but we don't really push for a lot of other things, for just the education for Black students and for other people who want to learn about Black studies," said Melton. 
"Having this class is going to open up a lot of doors to the incoming student body… It's really important that we get some type of representation and more than just the clubs we have," said Dow. 
Senior visual arts major, Julie Espinoza said, "When I heard that the course was being offered I was really excited because it was the first time I've ever heard of this. I was really excited to learn a different perspective… They don't have a lot of representation. They get lots of hate, and I wanted to understand more of their culture."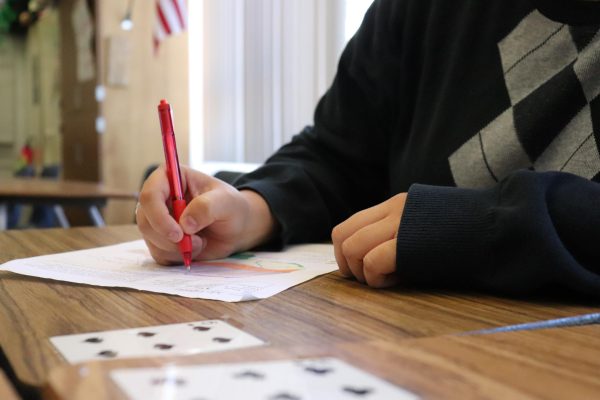 A long overdue class representing an underrepresented population has finally been introduced, but there is still a level of uncertainty. As of 2024, a couple hundred classes are accepting the credit of AP AAS, and for seniors it may not even be an accepted college credit, so what do students want to take away from this new course? 
"What I want to get out of this class is just a different perspective… I want to see a perspective from real life compared to what is covered on the news, because these are real stories. These are real people," said Espinoza.
"I wanted a community… having a class filled with other Black students was an amazing experience," said Melton.
"I'm hoping to gain a lot of knowledge about people who don't get a lot of representation… One of our quotes is to tick off Florida, so I will gladly do that," said Dow.
"I hope to gain a deeper understanding of my culture. I took it just to be able to understand my people better and kind of give props or give credit to the people that we normally don't learn about," said Chambers.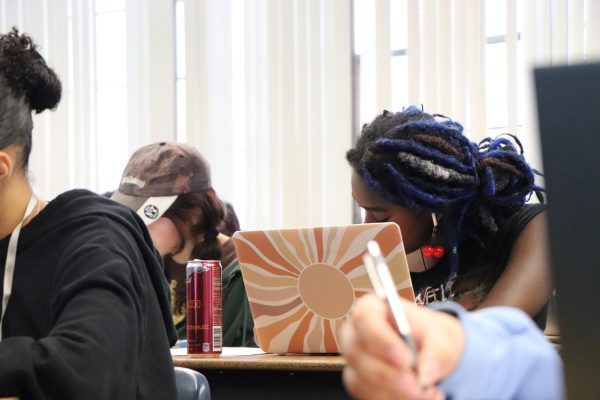 Dokken himself in response to the question, "What do you hope your students take out of this course," replied, "What I hope that they take away from any course but particularly for this one is to start thinking critically, to start getting down underneath our society, our history, our culture, any document that they read. I don't want them to just be able to repeat it to me verbatim. That doesn't demonstrate understanding. I want them to be able to look at that document. Look at that map and say, Why was this included in this course? What does that say about our society? So that those skills become transferable and can be used to analyze anything, another piece of art, another piece of literature, a speech, that's my hope."
So from LVA's current students, the class is well received and for future students, consider AP AAS, it has built a community for students to discuss the underrepresented, to have their experiences shared, to understand each other. It perhaps is unlike any other class seen so far.