Student Athlete Spotlight- Jenna Stevens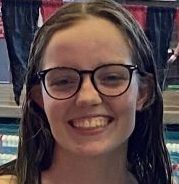 Welcome to the Student Athlete Spotlight. In this monthly feature we are going to highlight some of the many student athletes here at LVA. We will also get answers to questions about what it's like being a student athlete at LVA and what each sport is all about.
This month's featured athlete is Jenna Stevens. Jenna is a junior orchestra major here at LVA. She is a swimmer for the North Las Vegas Avengers Swim Club. Jenna competes in the USA Swimming league which is a year round club team. Her favorite races are backstroke and freestyle.
"I have swam since I was a small kid and loved it ever since."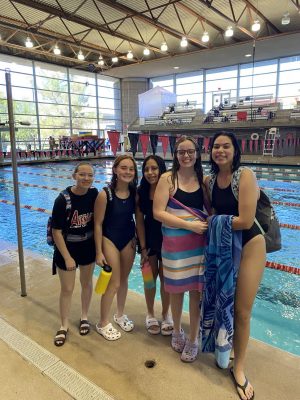 Jenna practices daily and has swim meets monthly.
"[I practice] 2 hours a day, 6 days a week plus swim meets that take up a weekend once a month."
When asked about what LVA could do to better support their student athletes, Jenna said," I'm not sure if there is much they can do to support."
Despite the number of student athletes at LVA, there are no sports clubs or teams. 
When asked about joining a swim team at LVA, Jenna said, "Yes! It would be so fun and I would not have to swim for my zone school in the spring for high school sports."
Jenna posing for a photo after a Labor Day weekend swim meet at the UNLV pool.
Thanks for your time Jenna! Remember, if you're a student athlete and want to be featured on the Accolades website scan the QR code on one of the posters around school or send an email to Ethan Tighe at [email protected].