Deep Dive Into "All Too Well 10-Minute Version" by Taylor Swift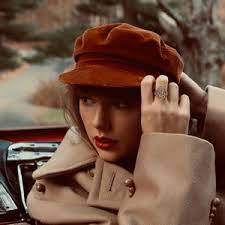 In Red (Taylor's Version), by Taylor Swift, released November 12, 2021, on all music platforms, the 10-minute version of All Too Well has been causing quite a stir amongst the public. The 10-minute version of All Too Well goes into more depth about the relationship that Taylor Swift and her suspected boyfriend at the time, Jake Gyllenhaal, had. Swift makes numerous references to not only him but also how the entire relationship started and slowly fell apart.
The album Red by Taylor Swift has been around for almost a decade, released in 2012. Previously, Swift was signed to the record label Big Machine Records. When Big Machine Records was changing management, Swift decided to leave, but that decision meant that all of her albums before Lover were owned by Big Machine Records. After realizing that, Taylor Swift decided to start re-recording her old albums so she can own that music. Red (Taylor's Version) is just the second album to be re-recorded, followed by Fearless (Taylor's Version).
The song "All Too Well" has been described as "biting and heart-wrenching" according to Casey Braff in the article "Get 'Red'-y for an emotional rollercoaster with Taylor Swift's newest re-record."
"All Too Well" includes very vivid and immersive lyrics into the relationship Swift had at 20 years old with Jake Gyllenhaal. Swift makes several innuendos to this relationship in conveying this message.
This includes the lyrics "…And I left my scarf there at your sister's house/And you've still got it in your drawer even now…"(Verse 1).
At the time Taylor Swift went on a date with Gyllenhaal wearing a scarf which was captured in a photo taken in 2010. Swift fans are still trying to find the missing scarf after all these years. Swift then makes another reference to Gyllenhall later in the song.
Swift wrote, "You used to be a little kid with glasses in a twin-sized bed…"(Verse 3)
This verse also points out that this song is about the relationship that Swift had with Gyllenhaal because Gyllenhaal was actually proven to have glasses when he was a child. Swift had learned a lot about Gyllenhaal and what he used to be as a kid, but it actually seems like he was emotionally closed off from her.
Swift wrote, "'…he's gonna say it's love,' you never called it what it was/'Til we were dead and gone and buried/Check the pulse and come back swearin' it's the same/After three months in the grave" (Verse 3).
This is speculated to relate to the short three-month relationship that Swift and Gyllenhaal had. It showed that she was hoping for him to feel the same way but once he did it was too late.
Swift wrote, "And there we are again when nobody had to know/ You kept me as a secret, but I kept you like an oath"(Chorus).
In Hollywood, there isn't a way someone could really hide a relationship but Gyllenhaal didn't want to be seen as a couple with Swift as much as Swift did. Swift thought the relationship was a promise while he was thinking of it as more of a short-term relationship. That was one of the many reasons that the relationship didn't work.
Swift wrote, "You said if we had been closer in age, maybe it would've been fine/And that made me want to die" (Verse 4).
While the relationship was going on, Swift was 20 years old while Gyllenhaal was 29 years old. This was something that Swift had no way of controlling which is why it hurt so much that Gyllenhaal blamed the relationship on their age gap. Later in the song, Swift allegedly actually takes a jab at Gyllenhall.
Swift wrote "And I was never good at tellin' jokes, but the punch line goes/"' I'll get older, but your lovers stay my age'"(Verse 6).
Going back to the middle of the song, this is where Swift explains how hurt she is, particularly at her 21st birthday party. Swift expresses how hurt she was when Gyllenhaal didn't show up. She paints the image of how some other people at this party had to comfort her even though it was supposed to be a momentous occasion.
Swift wrote "Not weepin' in a party bathroom/Some actress askin' me what happened, you/That's what happened, you/And he said, 'It's supposed to be fun turning twenty-one'"(Verse 4).
After this incident, Swift starts to describe the aftermath of the relationship and shows how cold and hostile it turned. Going back to the beginning of the song though, she brings up the red scarf another time showing how that scarf symbolized their relationship to Gyllenhaal.
Swift wrote, "Now you mail back my things and I walk home alone/But you keep my old scarf from that very first week/'Cause it reminds you of innocence and it smells like me" (Verse 5).
At this point in the relationship, Swift is beginning to ask herself questions about the entire relationship and whether or not Gyllenhaal is as hurt as she was at the time. These questions are left unanswered but they are still important for her to at least try to process them in order to move forward. In the lyrics, she describes how in astrology they were both fire signs and wondering if the fire in their relationship hurt him as much as it hurt her. She then asked that question within the next lyric.
Swift wrote, "And did the twin flame bruise paint you blue?/Just between us, did the love affair maim you too?/Just between us, do you remember it all too well?"(Verse 6/Outro).
At the end of the song, Swift starts mentioning memories that she has from the relationship and uses repetition in order to convey how important they were to her. At this point, she is assuming he remembers them as well because of how monumental they were to her. She is answering her own question that she had previously, which was if he remembers the memories they had together.
Swift wrote "Wind in my hair, I was there, I was there (I was there)/Down the stairs, I was there, I was there/Sacred prayer, I was there, I was there/It was rare, you remember it all too well" (Outro).
Overall, Red (Taylor's Version) including "All Too Well 10-Minute Version" has been a major success globally, reaching number one on the Billboard Hot 100. This song is also the longest to hit number one as well. Along with this success, Swift also released a short film to go with the song starring Sadie Sink and Dylan O'Brien Swift describing her experience in the three-month relationship was in and took her listeners in an immersive experience. Now fans are anxiously waiting for the other re-recorded albums and trying to figure out which one will come next.
Sources:
Braff, C. (n.d.). Get 'red'-y for an emotional rollercoaster with Taylor Swift's newest re-record. Redwood Bark. Retrieved December 1, 2021, from https://redwoodbark.org/69630/reviews/get-red-y-for-an-emotional-rollercoaster-with-taylor-swifts-newest-re-record/.
Taylor Swift – all too well (10 minute version) (Taylor's version) [from the vault]. Genius. (n.d.). Retrieved December 1, 2021, from https://genius.com/Taylor-swift-all-too-well-10-minute-version-taylors-version-from-the-vault-lyrics.