Review: Tyler Merritt's I Take My Coffee Black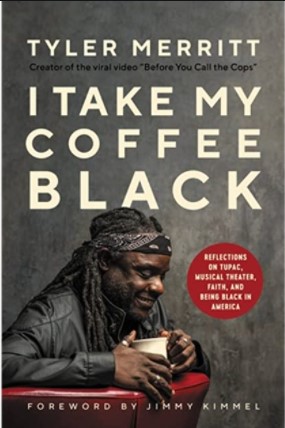 Tyler Merritt is an actor, musician, comedian, activist behind the Tyler Merritt Project and LVA alumni.  He was raised in Las Vegas and always had a passion for bringing laughter and love into any community that he's been associated with. He's well-known for his viral videos "Before You Call the Cops" and "Walking While Black."
I really enjoyed this book. The first chapter was what hooked me into continuing to read this book. For one, in the beginning, there is an experience Tyler Merritt explains, and I already personally had an understanding of what people could fear about my skin color, but I have never personally experienced quite something like he has. Not to spoil anything for the people that want to read it, but the way Tyler Merrit explains the experience with the lady at the beginning of the book extended my knowledge of the experiences Black people face almost every day. 
Tyler Merritt's book was a good portion of personal experiences about his life such as how he moved to Las Vegas, who his dad and mom are, his experiences in middle school and high school, and also his experiences with racism. This book has really expanded my knowledge of Black experiences and how they can affect someone. Tyler Merritt's book is highly educational with his point of view on the world which I haven't really seen in many books lately. Another plus is that he's a Black author. 
And lastly, another thing I enjoyed about Tyler Merritt's book was how he shared many of his personal experiences not only with racism but with relationships and school as well. In chapter 15, he mentions why Hamilton's (the musical) "Say no to this" is the hardest song to listen to out of the whole track. I thought it was cool how he shared the specifics on why it's a hard song to listen to with random people he doesn't know. 
In conclusion, I think this is a great book to check out and read to learn more about Tyler Merritt, the point of view of the Black community, what we experience in society, and what Tyler Merritt learned throughout his life.