Clubs for the Limelight: LVA's Underrepresented
Las Vegas Academy is home to many clubs for students, each with different groups of people. However, not all clubs get the same attention. Whether they're dedicated to community service, to unionizing fellow students, or even just to join in leisurely activities, each of the clubs is unique in its charms. In lieu of the beginning of 2023, clubs will be interviewed as their activities pick up and they continue to welcome new members.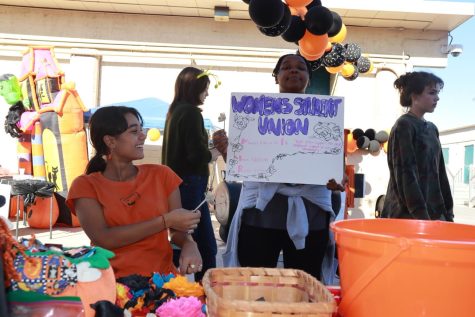 One of the new clubs introduced this school year is the Women's Student Union. Led by junior President Simone Fauchon Smith, WSU was created in July of 2022, Fauchon-Smith said, "I had the idea back in July after Roe v. Wade was overturned, and I don't know I was… I felt like we needed the space." The Women's Student Union is a "service club dedicated to bettering and empowering the lives of the women on campus and in the community," and they're planning some activities for the new year, such as a Valentine's Day Fundraiser, Spirit Week for Women's History Month, and a possible collaboration with a UNLV sorority.
"It doesn't matter your race or your sexuality, we even have a lot of male members, and everyone is welcome, but just a spot where you can discuss feminist issues and literature. We're pleased to educate and have intelligent meaningful discussions," said Fauchon-Smith. WSU plans on expanding this year, with their collaborations with other clubs such as SOL (Student Organization of Latinx) and Student Counsel. They meet on Mondays, in Ms. Clark's Room (F16), during the first half of lunch. Follow their Instagram, @wsu.lva for more information and updates on their activities.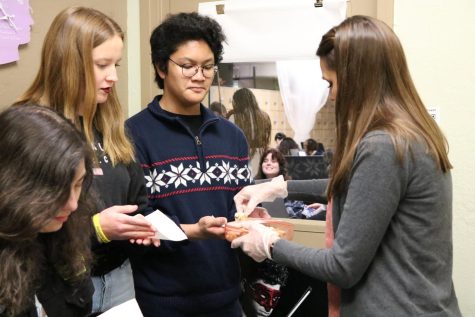 A leisurely club many students aren't aware of is Baking Outside the Bachs, a baking club that meets on the second half of lunch on the first Tuesday of the month, in Ms.McCallister's room. When asked about what Baking Outside the Bachs is as a club, Abigail Hartzell said, "This isn't a super serious club. It's just a fun thing to do… we're just, we're all really on like the same playing field." Hartzell said anyone can join, the environment is super welcoming and never too serious. Whenever they meet, they plan on making an announcement during your second class of the day, and they plan on expanding by bringing along friends to their meetings as well. Baking Outside the Bachs may be the club to join for a leisurely activity and a warm environment, without overinvestment in your own time.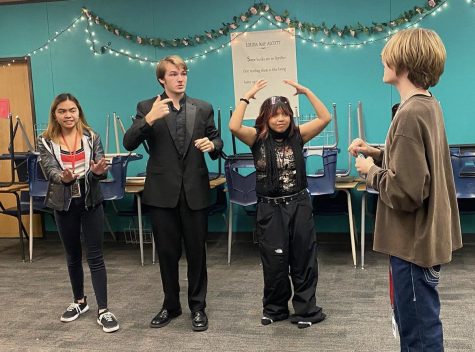 Perhaps joining one of the major-dominated clubs is intimidating but if you still want to participate in avenues like acting or comedy, consider the Improv Club. "We are an improvisation comedy club. We play a lot of comedy and improv games to prepare for our shows. We have shows every Saturday and it's against other schools' improv teams," said Bram Barnes, vice president of Improv. Regarding Improv's other known name, Jesters, Barnes said, "Unfortunately, this is like the last year that the Jesters League is going to be there because the main guy is moving and he's taking the Jesters League with them. Hopefully next year, we'll still be continuing having games against other schools because that's super fun." With the restarting of the semester, Improv is restarting their league season, with their first game against Del Sol Academy on the 28th. This semester they plan on expanding by inviting students to come and watch their shows, so far they have had a decent turnout. "Even if you don't think it's for you, you can meet a lot of great people. If you can come just see what we're all about," said Barnes. Improv Club meets after school from 2:15 PM to 3:15 PM in k-17, Ms. Berquist's Room.
If competing in a non-art-based competition and STEM is more interesting then consider Robotics Club. "We meet every Monday, Tuesday, and Wednesday. Thursday, and Saturday. So we're a very busy club. We just have had our kickoff on January 10. I think it was maybe January 8, when they announced the competition, and having a competition in Utah this year," says president Madilyn Timko. In Robotics, students have the opportunity to play around with machinery and build robots. Timko said, "I really like playing around with expensive machinery. I like teaching people how to build robots. I like to drive robots. It's just fun." Robotics has a planned fundraising event for the 2023-2024 school year and a possible event at Container Park on East Fremont. 
"Well, a lot of people are really nervous about joining because they're worried that they'll get intimidated that they won't know enough but honestly none of us really knew anything when we joined and it doesn't matter. People get really intimidated when they feel like they don't know anything and they should, but honestly, I think it's just better to go and try to learn as much as you can, rather than trying to go in already knowing everything," says Timko. Robotics meets on the aforementioned days in Mr. Strehl's room, M-72. Follow them on Instagram @lvarobotpigeons to keep up on their current activities.
The various clubs at LVA each have their own specialties. Whether students want to join one to participate in community service, unionization, or leisure, there are various clubs welcoming students. With the second semester kicking off, these clubs continue to welcome members for their end-of-the-year activities and for next year.