Spotlight: Mr. Disabato
"Energetic, funny, and sweet." Just a few words to describe the dance conservatory's very own 'Mr. D'. "Disa is an amazing teacher, and I love how he incorporates more Gen Z into his teaching style. He is not afraid to have fun with us," explains Rayne Montgomery, one of his students.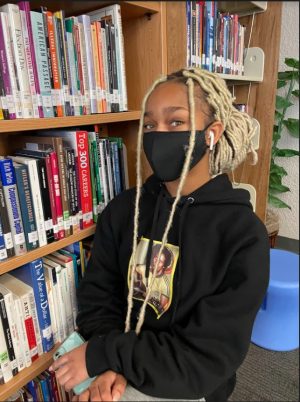 Disa doesn't only teach but also inspires his students every day. "Like for me, the way he teaches, the way he encourages everyone to come to the front. Or rotates everyone, so they get to see themselves. We get to correct ourselves, and that allows us the tools to become our best selves," says Ms. Montgomery.
Disa amplifies different "sides" of his students' artistry. For example, "honestly, most of it [Mr. D's teaching] made me look for the sassier elements in the movement," explained one of Disa's junior dancers, Zephaniah Casey. 
"I like animals more than people." This is something Mr. D wishes we knew about him. This animal lover, penguin enthusiast, and Star Wars fanatic is pretty much an open book with his students. Of course, Disa enjoys handy work and crafts outside of the school and enjoys building new things. But overall, this multi-talented teacher and mentor bring such a bright light to the LVA community. You can meet him during lunch in the cage where he works the cash register.